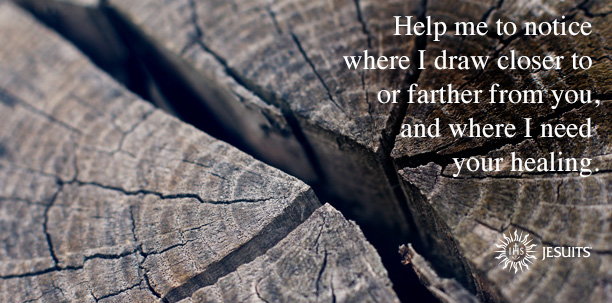 June 1, 2023
Saint Justin
June 1, 2023
Mark 10: 46-52
As Jesus and his disciples and a large crowd were leaving Jericho, Bartimaeus son of Timaeus, a blind beggar, was sitting by the roadside. When he heard that it was Jesus of Nazareth, he began to shout out and say, 'Jesus, Son of David, have mercy on me!' Many sternly ordered him to be quiet, but he cried out even more loudly, 'Son of David, have mercy on me!' Jesus stood still and said, 'Call him here.' And they called the blind man, saying to him, 'Take heart; get up, he is calling you.' So throwing off his cloak, he sprang up and came to Jesus. Then Jesus said to him, 'What do you want me to do for you?' The blind man said to him, 'My teacher, let me see again.' Jesus said to him, 'Go; your faith has made you well.' Immediately he regained his sight and followed him on the way.
New Revised Standard Version, copyright 1989, by the National Council of the Churches of Christ in the United States of America. Used by permission. All rights reserved. USCCB approved.
June 1, 2023
Cry Out in Hope
When I was in my 30's I began to have severe back problems. One day I had a muscle spasm that felt like my spine was going to snap. My contractions were so strong that I felt like I was giving birth.
In a way I was, because the only thing that brought me comfort was praying. I was being born into a new relationship with Jesus. Over and over again I prayed to Jesus to ease this pain that was making me writhe on the floor. I asked for mercy. The very act of praying got me through the pain.
I can imagine the fervor of Bartimaeus as he called out to Jesus. The Son of David carried the hope of regaining sight. For me it was the hope of the pain stopping. And what is your hope that makes you cry out?
—Tom Sparough is an inspirational speaker, spiritual director, and co-author of The Embodied Rosary.
June 1, 2023
Prayer
Open my eyes, so that I may behold
wondrous things out of your law.
—Psalm 119:18
Pray with the Pope
The Holy Father's Monthly Prayer Intentions Brought to you by Apostleship of Prayer the first Friday of each month.